CEO, David Whelan Discusses the Metaverse
In this Digital CxO Leadership Insights video, David Whelan, CEO of ENGAGE XR, talks about the future of work as we build the evolving metaverse through cross-device software like ENGAGE.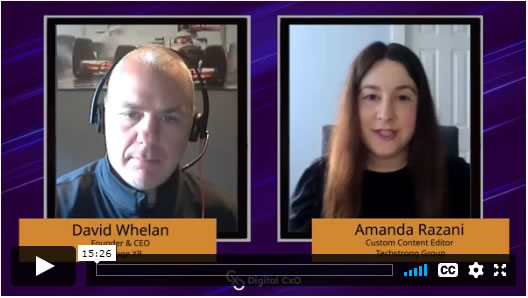 Click image to watch video and see full transcript
David explains how metaverse platforms like ENGAGE provide the opportunity for customers to create their own virtual worlds. He also touches on how the metaverse is an evolution of the internet, which is today a very solo experience with many webpages, photographs, and text pages for you to check out alone.
And it's true — whereas the internet of tomorrow is going to be very social. You will be able to walk around locations with other users and interact with them as virtual people. That is the deeper reality of the metaverse. Furthermore, this is exactly what ENGAGE is making possible for our customers – professional, enterprise, and education clients.
Read the full transcript or watch the full video on the Digital CxO website.