VR Education and

Learning Platform
Even though traditional education is only 100 years old, it's been changing rapidly in ways that are hard to keep up with. The importance of traditional learning subjects has been scrutinized over time, with more and more schools transitioning to hands-on skill-based learning than a book, paper, and pencil-based education.
Eventually, it comes time to challenge not just the subjects we teach, but how we teach them. Many students in traditional education programs have admitted that they dread school and what is considered "learning"– tests, lectures, and group projects give them anxiety, and create an environment that is often a one-size-fits-all-approach that does not meet the needs of individual students.
Many schools and learning institutions are turning to technology to create a better educational space. Simple technology started off with overhead projectors, televisions showcasing VHS tapes, and audio textbooks. Eventually, many academics would realize that immersion was the most effective way to not only get students to pay attention, but to replace boredom and dread with curiosity and excitement.
VR, also known as Virtual Reality, had humble beginnings as a futuristic technology in the 80s and 90s. It took time for virtual reality, a powerful immersive technology, to take hold. When it did, schools realized its massive potential to create better, more exciting, and more immersive lessons for their students. Explaining a human cell in a classroom by drawing an example on a whiteboard is one thing, but to put on a headset and experience walking through the cell, shrinking it down, blowing it up, and getting your hands on it is an entirely different experience.
Many industries are beginning to utilize VR technology in their learning models. Using VR, one can immerse a new medical student in a 0 risk surgical scenario, train employees of a company to identify and report inappropriate behavior in the workplace, military members picking up a virtual weapon to practice with before a real one. This immersion increases retention, engagement, and excitement to levels we've never seen before.
Ultimately, as VR education evolves over time, the experiences will only become more real. Haptic Feedback will become more advanced, visuals will look more crisp, and the experience as a whole would allow a student to do things in a classroom that would completely change their perspective.
Get In Touch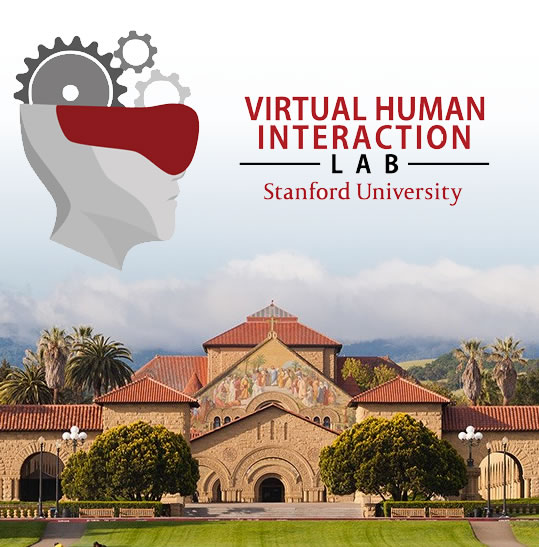 Stanford University Virtual Lab