Collaboration

Training

& Development
ENGAGE is a powerful tool for remote teams from whom clear communication and collaboration are key to success.
Employees can create virtual meetings which are as close to real world meetings as you can get. Virtual meetings include a range of different tools to facilitate creative sessions, such as white boards, presentation screens, desktop streaming, sticky notes and 3D immersive drawing tools.
Used in both enterprise and educational settings, ENGAGE is a leader in designing virtual collaboration tools that can be used on a wide range of different devices, not just VR. ENGAGE supports phones, tablets, desktop PCs and Macs.
Contact us for more information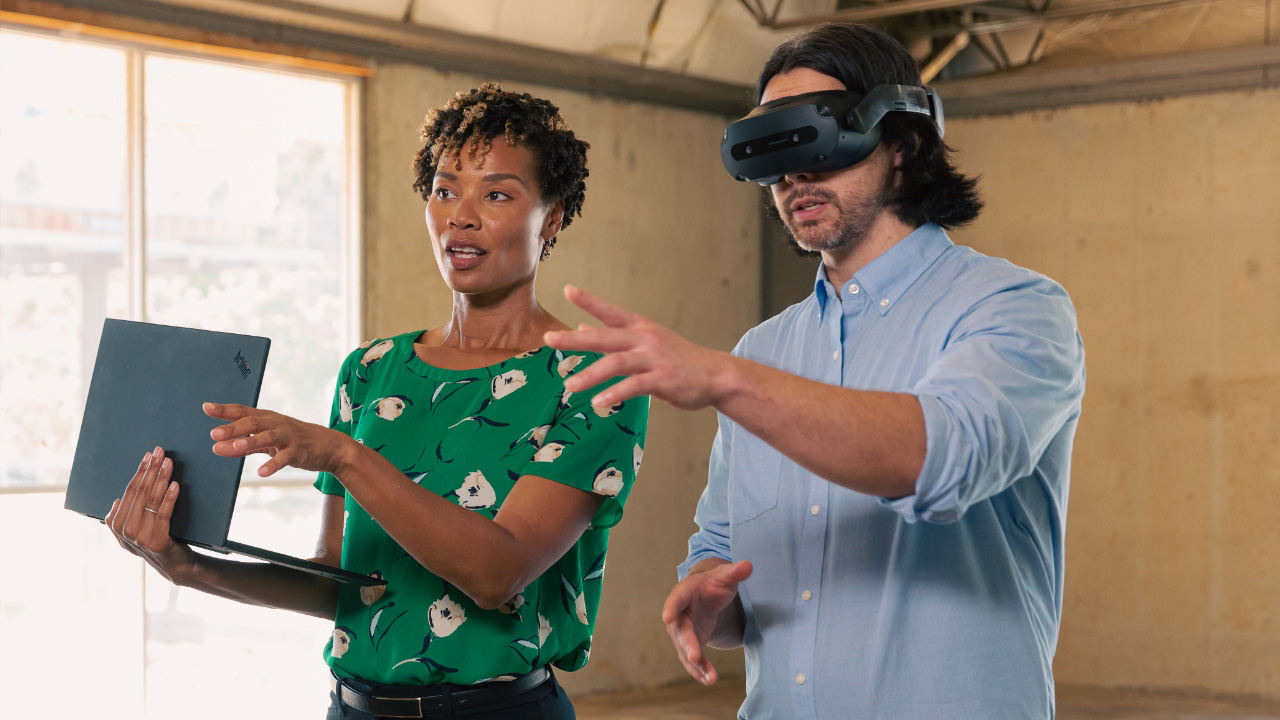 Digital

Twins

& Metaworlds
ENGAGE provides a metaverse service named ENGAGE LINK which is a publicly available, always-on virtual world tailored for professional users. The virtual worlds located inside ENGAGE LINK are controlled by our enterprise clients directly. These clients may have the worlds built themselves or worked with our internal ENGAGE Studio team..
Digital twins are exact replicas of physical real-world locations that can be used for marketing, sales, and remote training. The ENGAGE studio can help build these locations, or you can import models from a range of different software packages so that you are up and running quickly with your own virtual space or "Metaworld"
This video presentation gives a short overview of the types of spaces available inside ENGAGE LINK today.
Contact us for more information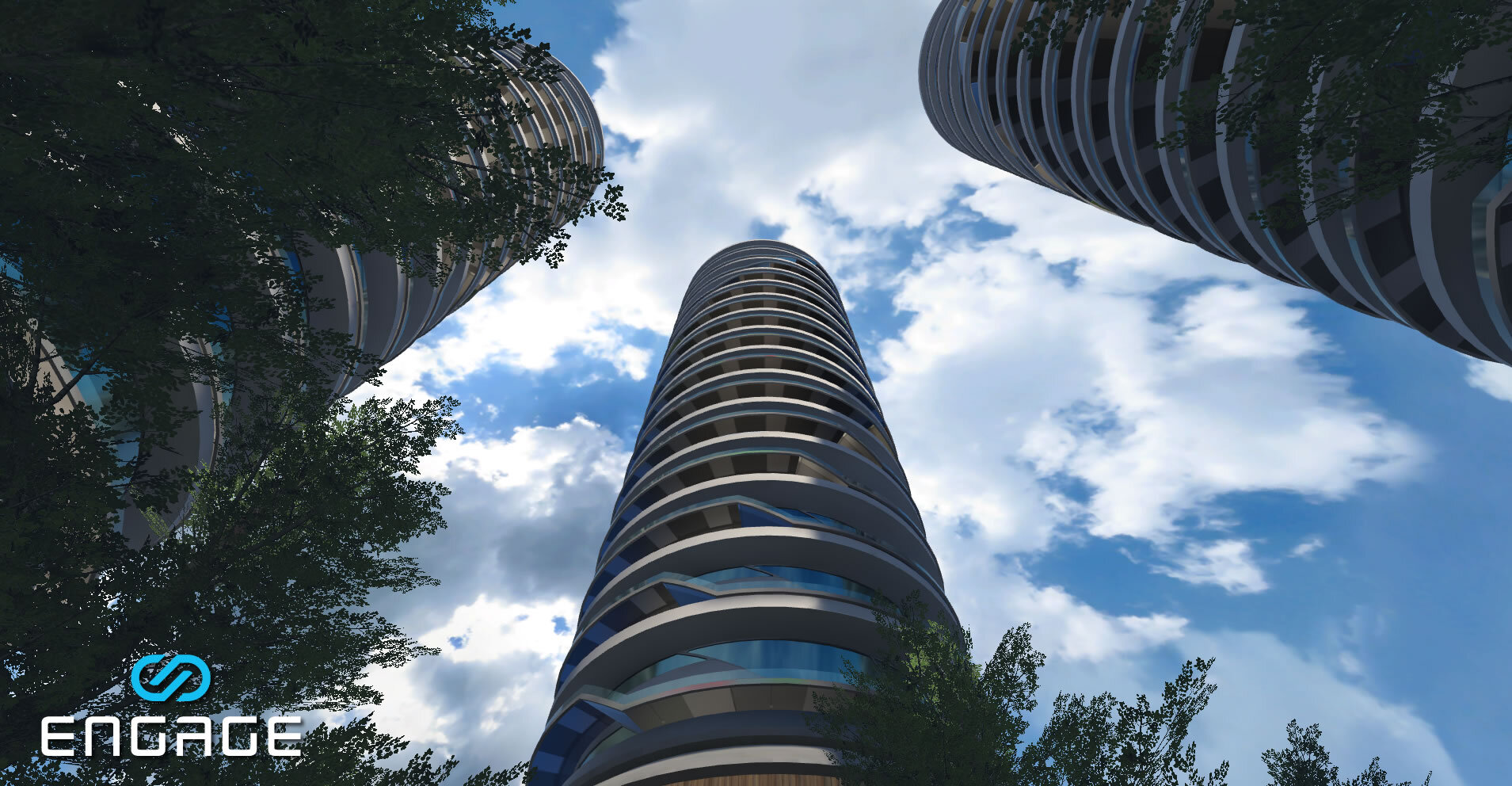 Virtual Events,

Team Building,

& Exhibits
The ENGAGE platform is used extensively for large corporate events, company social events, and professional exhibits.
Because ENGAGE has a built-in content creation tool it allows for the development and deployment of impressive visual experiences that can be created quickly and at much lower cost than in bespoke development applications.
The ENGAGE team have built and run team building social events, industry exhibitions, virtual concerts and immersive product launches.
The video showcased here is a short snippet from the Fatboy Slim Concert which was held on ENGAGE in early 2023. In this video you see company employees enjoying a virtual skydive while Norman Cook, aka Fatboy Slim, provides the music.
Contact us for more information