ENGAGE is a business-focused metaverse platform
Designed for corporations, professionals, education organizations, and event organizers.
It is used for remote training, collaboration, events, and marketing and enables our clients to directly engage with employees, customers, and suppliers in virtual locations and digital twins.
ENGAGE clients include well-known companies across many different business verticals, including KPMG, Pfizer, 3M, Stanford University, Lenovo, HSBC, KIA, and many more.
ENGAGE is working hand in hand with over 180 enterprise organizations globally to help make their virtual strategies a reality.
Enterprise & Educational Clients Globally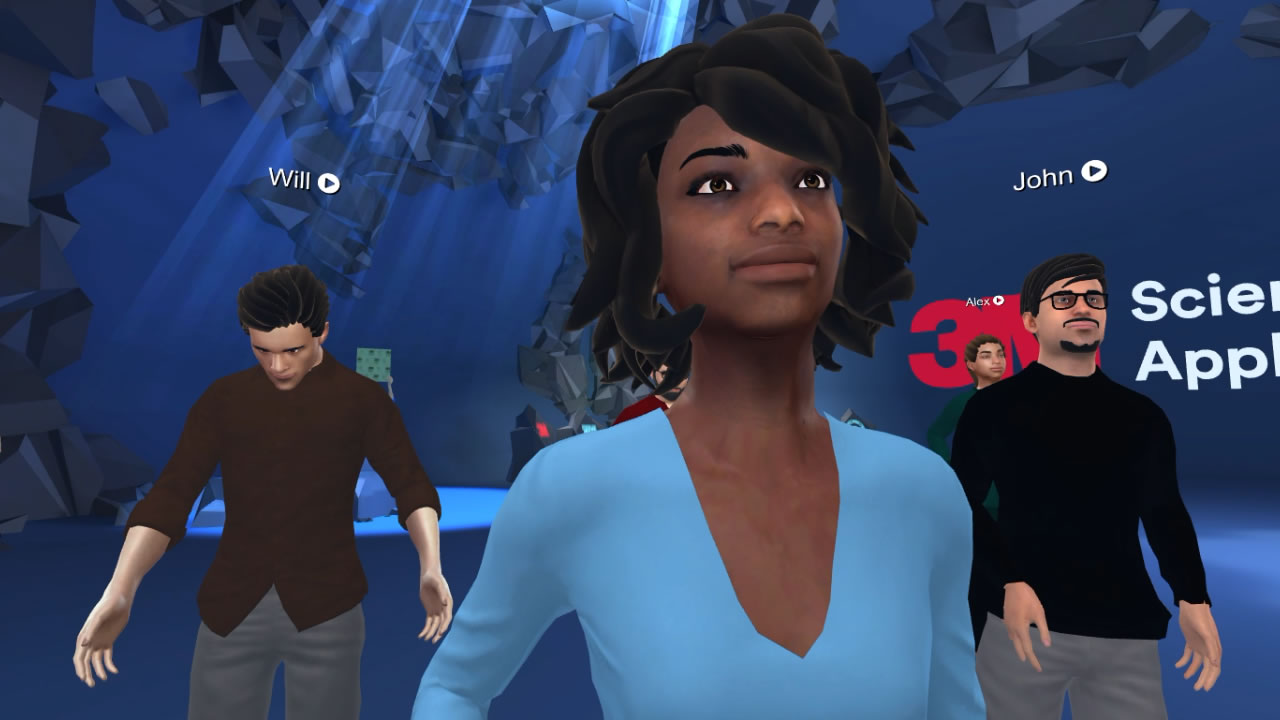 Today the internet is primarily a 2D solo experience, where users browse the web by independently reading web pages and viewing video content on flat screens.
The "metaverse" is the next evolution of the internet. Users become immersed in a 3D shared experience where they can explore virtual worlds via their personal avatar alongside friends and co-workers.
The metaverse will not replace all aspects of the current internet. However it will be utilized for remote training, education, events, remote collaboration, and any task that requires multiple people to be online and engaged with one another in some way.
Eventually, all metaverse platforms will be cloud rendered and linked together – providing users with seamless exploration and services similar to hyperlinked website functionality today.
ENGAGE LINK - A Professional Metaverse
Our enterprise-focused virtual world for business and professional events.
Contact us today and we can start building your next project together.