Fatboy Slim aka Norman Cook held an hour long immersive concert inside the ENGAGE link metaverse in March 2023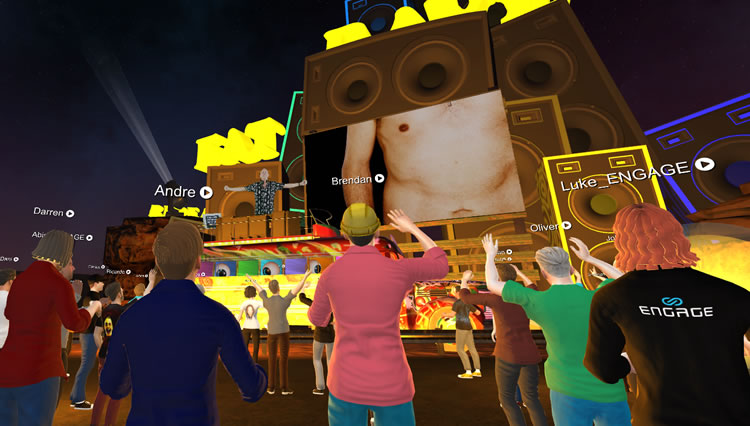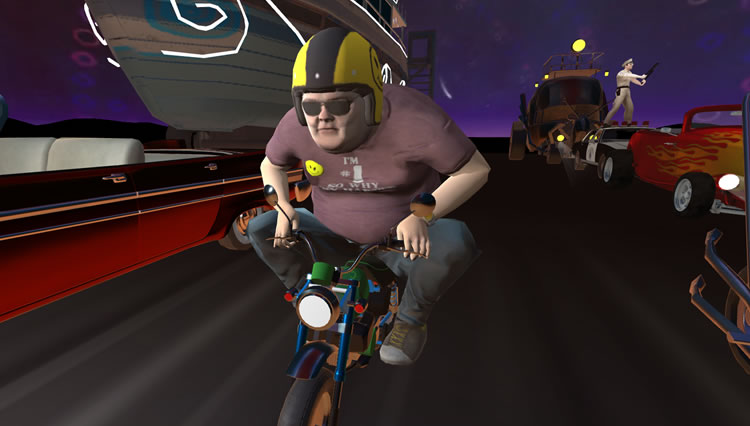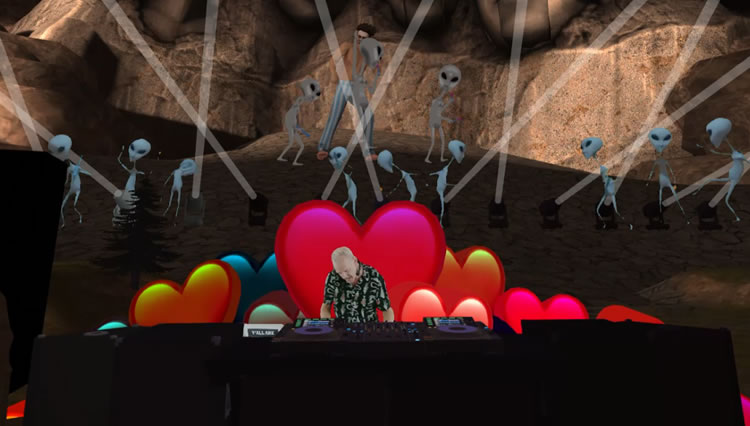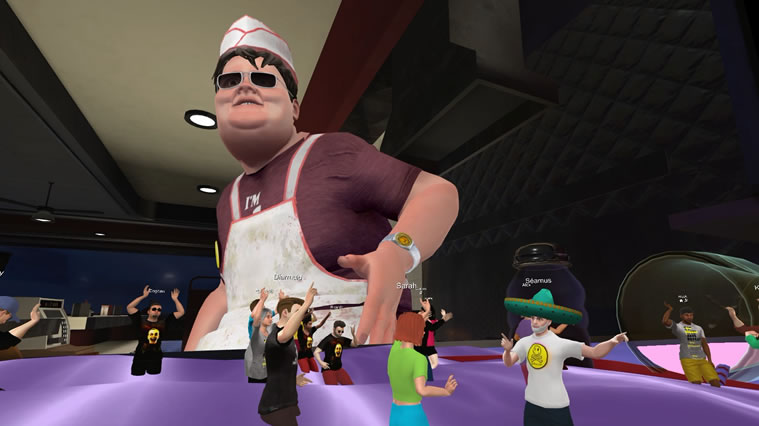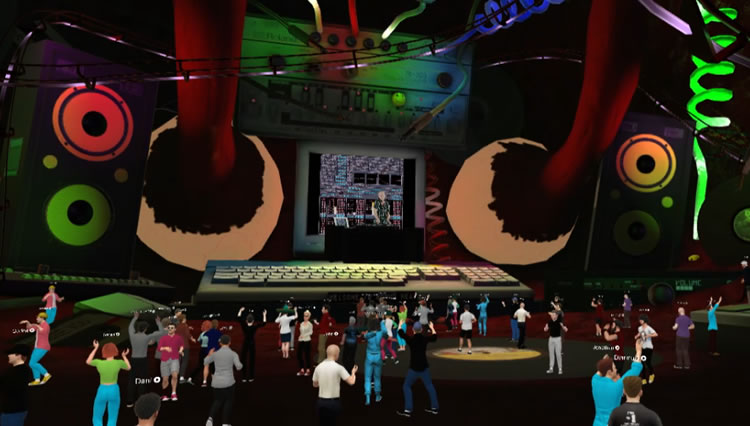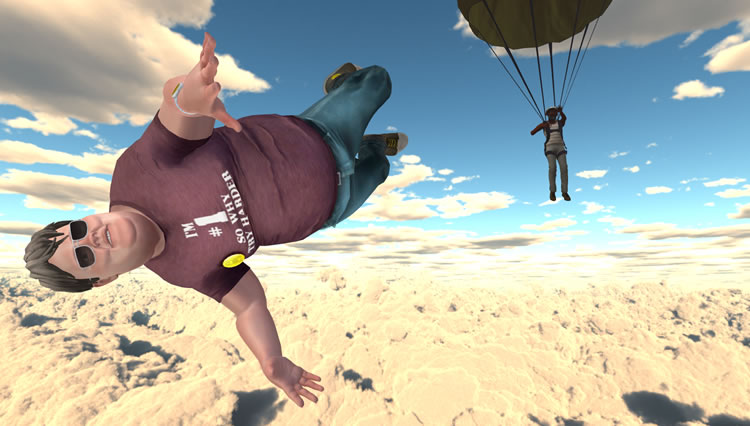 ENGAGE hosted an epic Virtual Reality (VR) concert titled "Eat Sleep VR Repeat" in the metaverse starring Norman Cook, AKA Fatboy Slim, including some of his greatest hits in his first completely virtual concert. Known as one of the most influential, creative and progressive DJs and musicians of his time, attendees were treated to a free immersive concert experience where they had the opportunity to get up close and personal with the icon.
"While there have been music performances in the metaverse before, the Fatboy Slim concert took things to the next level with many different areas to explore, visuals and audio that enhanced attendees' senses making the virtual event an almost hypnotic experience," said David Whelan, CEO and co-founder of ENGAGE XR. "Norman wanted to make sure that his fans were treated to the VR event of the year and he didn't disappoint."
Thousands of fans from around the world entered the "Eat Sleep VR Repeat" concert knowing they were about to experience something unique, but they could have never imagined the journey they were about to embark on. The 45-minute concert showcased a true live concert, but without the boundaries of the physical world.
As attendees entered ENGAGE, they were taken into a virtual world that transported them into the center of Fatboy Slim's mind. They were enveloped in music, stunning visual effects and animations that tapped into all their senses. The music flowed and featured some of Fatboy Slim's greatest hits including "Rockafeller Skank," "Praise You," "Weapon of Choice" featuring Christopher Walken and many more. To ensure fans from around the world could join the experience, the concert was offered during six different time slots.
The concert marks the official launch of ENGAGE LINK, the professionally focused metaverse platform with linked, persistent plazas. The plazas offer access to the metaworlds of pioneering enterprise, educational and creative entities. ENGAGE LINK is divided into locations called Plazas, including Entertainment Plaza, Education Plaza, Creative Plaza and Central Plaza.
"The Fatboy Slim concert demonstrates the versatility and capabilities of VR and how corporations to creatives can build their own worlds within ENGAGE to be used for entertainment, business engagements and so much more," said Whelan.
hose who were unable to attend the event can view video and photo highlights HERE. The full concert will also be available for download at a later date.